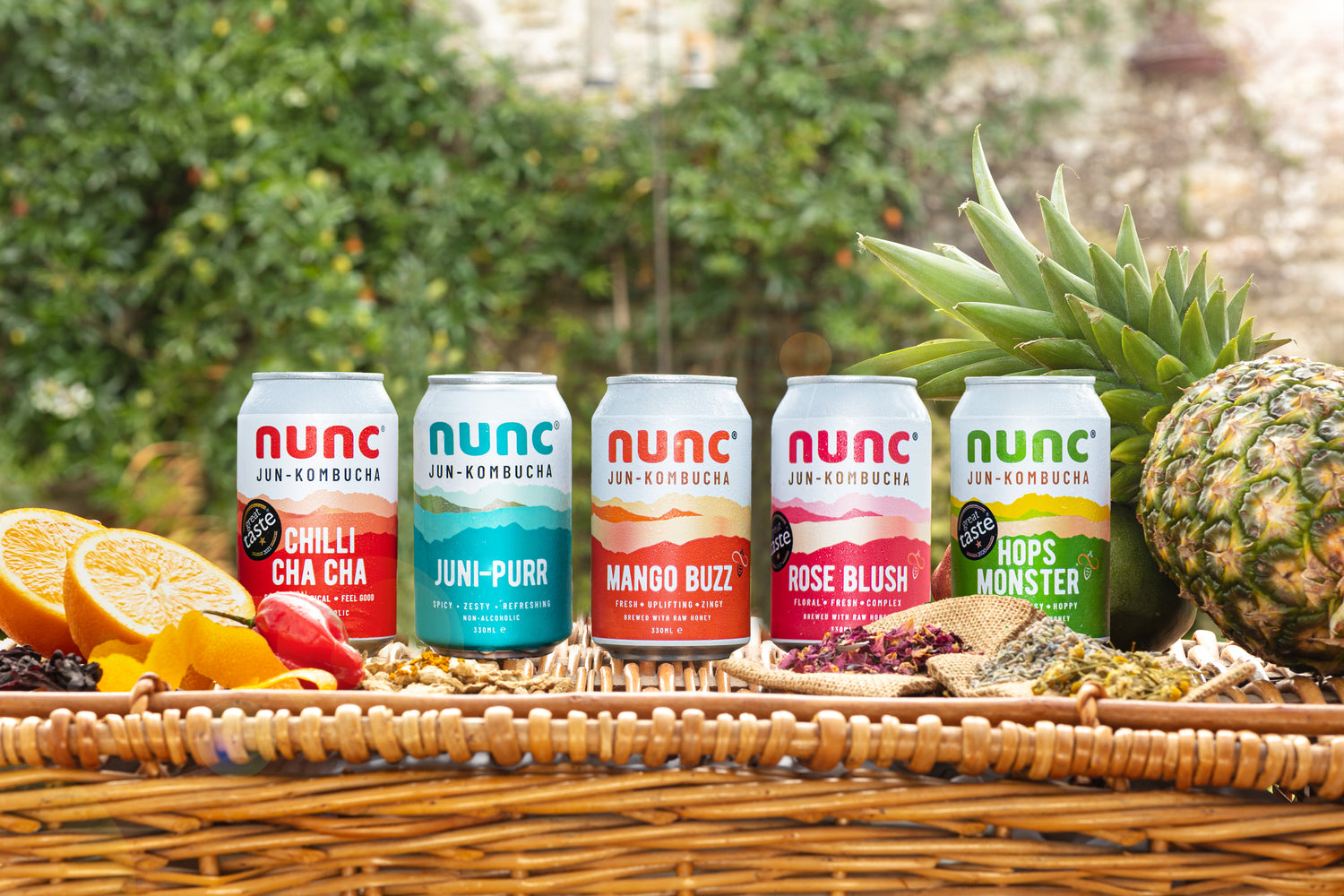 INTRODUCING NUNC
We brew delicious and refreshing drinks that taste healthy and give you a natural lift - without any nasties! Our award-winning drinks are made with all-natural ingredients, and we don't use any chemicals, artificial flavours, or fake extracts. You can trust that what's listed on the label is exactly what's in the drink. Our drinks are not only great for your gut health, but they're also perfect for those special moments when you want to indulge in something that's both tasty and good for you.
"This is a sit down and take time for yourself kind of drink. Considered, complex, clever Kombucha."
Great Taste Award Judge
Hops Monster flavour
"What a lovely non-alcoholic alternative. The aromas on the nose are a journey before you even taste this drink: red berry, hibiscus and notes of fermentation. This feels like a very grown up soft drink."
Great Taste Award Judge
Rose Blush flavour
"The handling of scotch bonnet chillies was very clever; they appeared on the palate very gradually then disappeared again to leave a warm finish humming along with hints of turmeric and ginger… but it's very refreshing at the moment and you've done a great job balancing all these flavours."
Great Taste Award Judge
Chilli Cha Cha flavour
"Bright and effervescent in the glass. The aroma is hugely inviting… Bright and clean on the palate… The finish is clean, with some lengths of soft sourness, and inspires further sipping."
Great Taste Award Judge
Hops Monster flavour
"The aroma is clean… we appreciate that the sweetness is not overpowering and that the mango, ginger, turmeric, and white peppercorn notes are well-balanced with the tea. Lovely acidity, light and refreshing, we really enjoyed this."
Great Taste Award Judge
Mango Buzz flavour
Sampler Pack (12 or 24 cans)
Regular price
Sale price
£31.99
Unit price
per
Sale
Sold out
View full details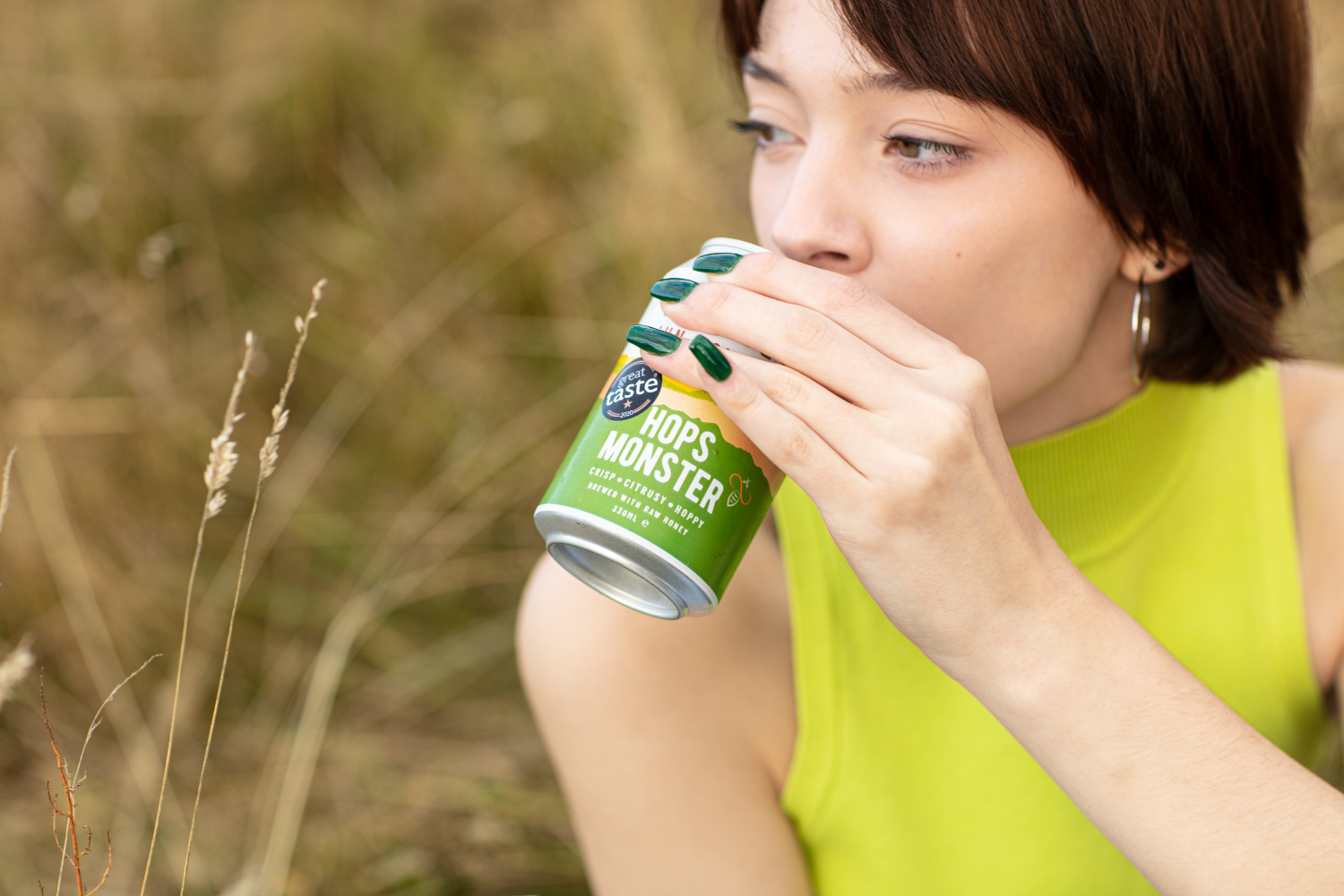 WHAT IS JUN-KOMBUCHA?
It's like the fancy cousin of Kombucha, often called the "Champagne of Kombucha". What makes it special is that it's fermented with raw honey, not the usual processed cane sugar, which gives it a smoother and lighter taste.
Our Jun-Kombucha is totally gluten-free and made with the best organic green tea and raw honey from the UK (we hate food miles). Plus, we only use natural ingredients - no fake flavors or artificial additives. Trust us, this drink will make you feel like you're having a good time with every sip.
FIND NUNC IN WHOLEFOODS MARKET
Nunc's Rose Blush, Chilli Cha Cha and Mango Buzz flavours are now available in Wholefoods Market stores across the UK.
FIND YOUR NEAREST STORE